There is two options for your choose of this model miner: Standard Version and Home Mute Version
1. Antminer L3+(Standard Version),504Mh/s,800W,80dB.
| | |
| --- | --- |
| Hash Rate | 504 MH/s. A variation of +/- 5%, expected. |
| Power Consumption | 800W +10%(at the wall, with Bitmain's APW3 PSU, 93% effciency) |
| Power Efficiency | 1.6J/MH/s + 10%(at the wall, with Bitmain's APW3 PSU,93% effciency) |
| DC Voltage Input | 11.60~12.00V |
| Chip Type | BM1485 ASIC chip |
| Chip Quantity per unit | 288 chips on four hashing boards, 72 chips on one hashing board |
| Dimensions | 352mm(l) x 130mm(w) x 187.5mm(h) |
| Operating temperature | 0~40?C |
| Network connection | Ethernet |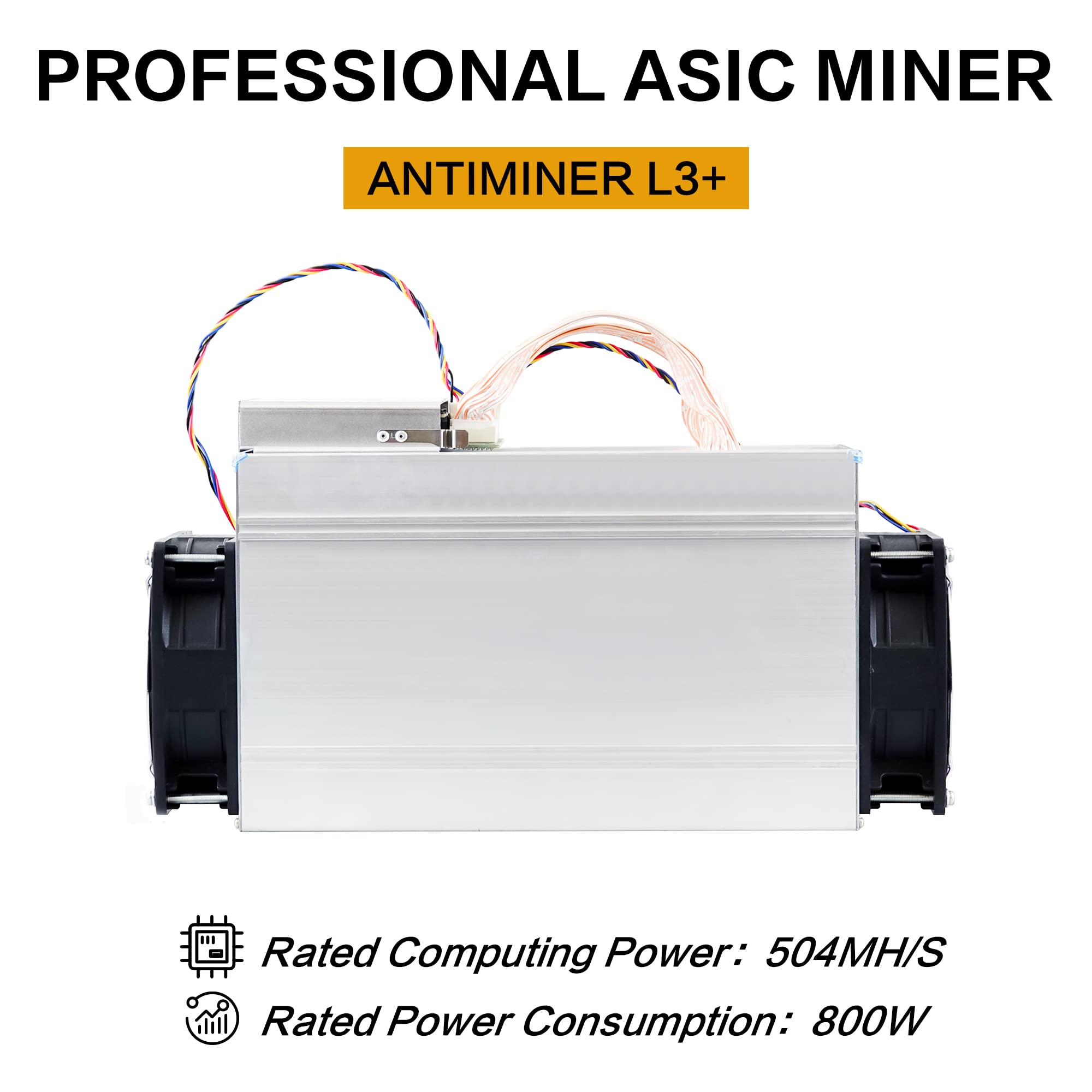 2. Antminer L3+(Low noise home version),504M,695W,55DB.

Meta space has optimized the whole machine and improved the cooling system, so that the machine can run more quietly. At the test temperature of 25, the noise is only 55DB (the original state is 80dB), Across the door, you can hardly hear it. This means you can mine at home without the loud noise and complaints from your neighbors. Suitable for home mining!



Machine comes with power supply and power cord , Support 100v~240v voltage.



Optimize energy consumption ratio , power consumption to 695w, the hash value does not change,keep 504MH/s.



Dedicated firmware, safe and stable.



We delivery the machine to you fast, The machine will delivery to you within 7 days after shipped.